---
Leaving the hospital
Depending on your medical condition, your physician will suggest a specific monitoring program.
---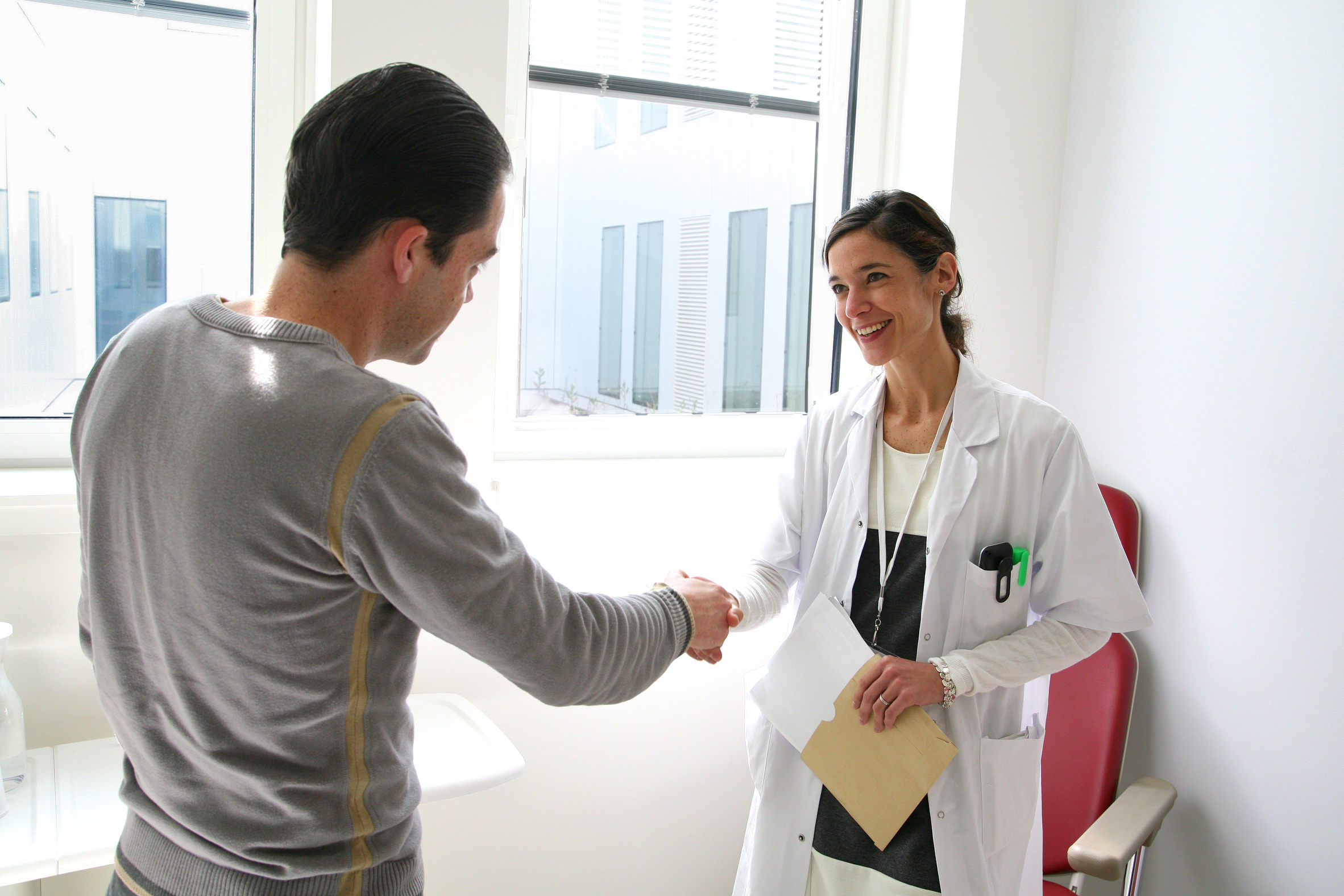 Procedure
The physician who is monitoring you will set your discharge date.
On the day you leave, if required, the health service manager or medical assistant will give you the prescriptions, physician certificates, sick leave forms and a transport voucher, and will set the next appointment.
You must go to the Central Admissions Office of the Institute to pay any remaining costs.
You will be given a receipt and description of the situation. Your primary care physician will be informed of your health.
Follow-up program
When you leave, you will enter a follow-up program drawn up on the basis of the physician's recommendations. In most cases, this consists of scheduling appointments and/or examinations a few weeks after your treatment. Follow-up visits may initially be frequent, but then become less so. The physician will explain how things will take place. Patients can be followed up in the Institute or in another hospital. When the follow-up takes place in the Institute, suggested appointments are sent to patient homes by post. When discharged, patients may be sent:
home
home with help (to be assessed by the physician). See the social workers and your primary care physician
home with the support of a care network (depending on the geographic location)
home with home hospitalization (prior assessment during hospitalization)
a convalescence center (continuing care center, rehabilitation center)
a medium- or long-term care hospital
a palliative care unit
The administrative procedures
relating to instructions are coordinated by social workers, and/or the unit manager and/or the bed manager (person in charge of hospitalization requests).
The bed manager is responsible for managing unplanned hospitalization requests and organizing transfers to suitable
structures, working with oncologists and health service managers. Continuing care and rehabilitative care requests, along with home hospitalization requests, are made using the 'Via trajectoire' software (software of the Midi-Pyrénées Regional Health Agency (ARS)) based on the secure transmission of data and a directory that lists all the continuing care and rehabilitative care and home hospitalization structures in the region.
Your medical transportation
If necessary, your physician will prepare a prescription for suitable transportation depending on your condition. Note : in some cases, for these costs to be covered, prior approval is required from your health insurance fund in addition to the medical prescription. Check with your health insurance fund. Remember to ask for the transportation voucher prescription for your next appointment.
Useful contact numbers
When discharged, the team provides patients with all the telephone numbers that may be useful. You can find them in your contact folder.
What is home hospitalization?
Patients receive their care or treatment at home. The Institute works with structures that specialize in this area.